I recently sent an old bicycle frame of mine back to the factory for restoration. The frame is near and dear to my heart; not so much for the thousands of miles ridden on it, but for the life, my life, which has occurred in-between those rides.

You see, I bought this frame in 1995 and since then experienced marriage, kids, diapers, moving the family, changing careers, and now college applications (a story for another day). So in Summer of 2022, I decided the frame deserved a spa day of sorts and I sent it off to Richard Schwinn at Waterford Precision Cycles for some TLC and a fresh coat of paint.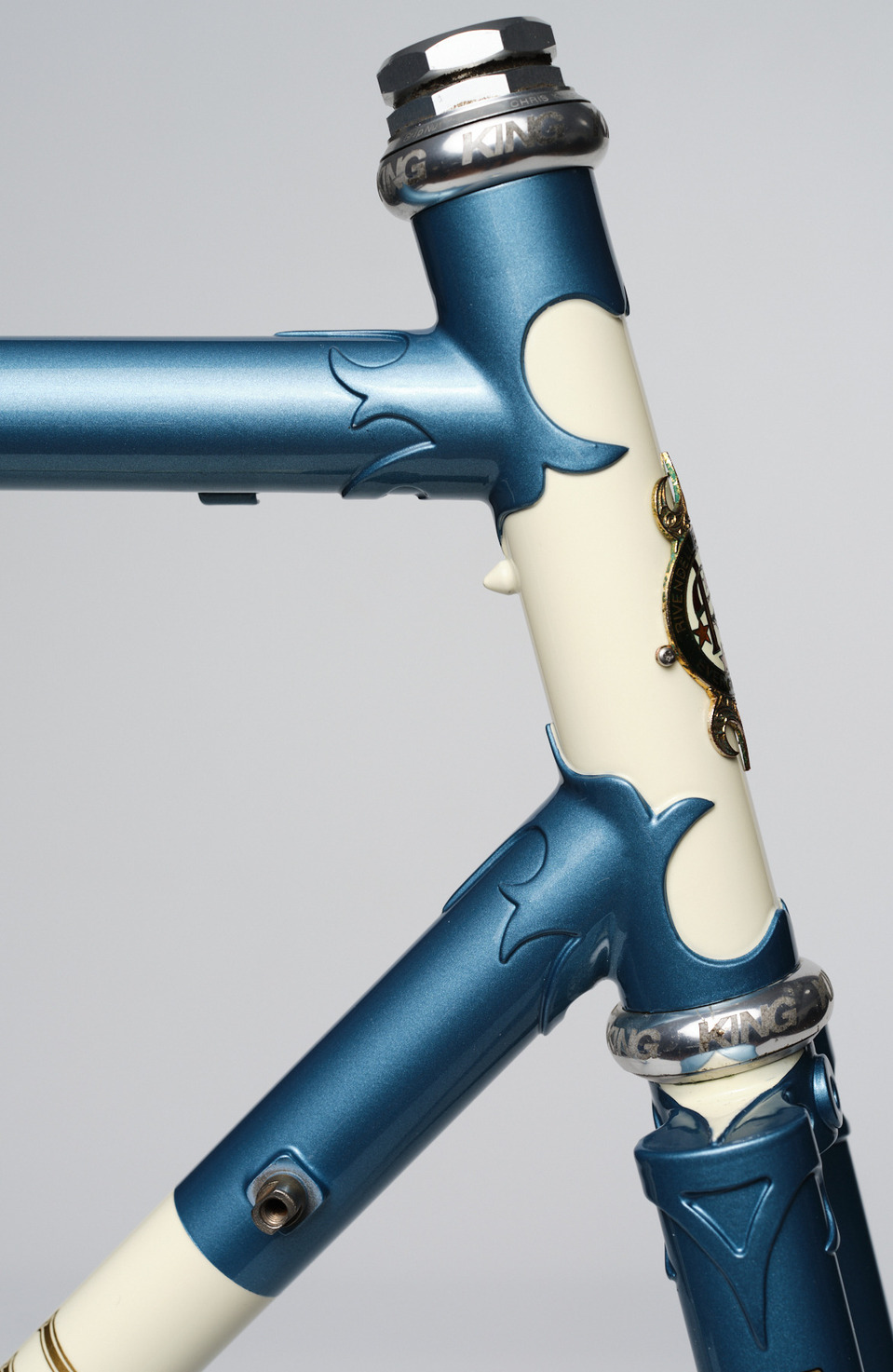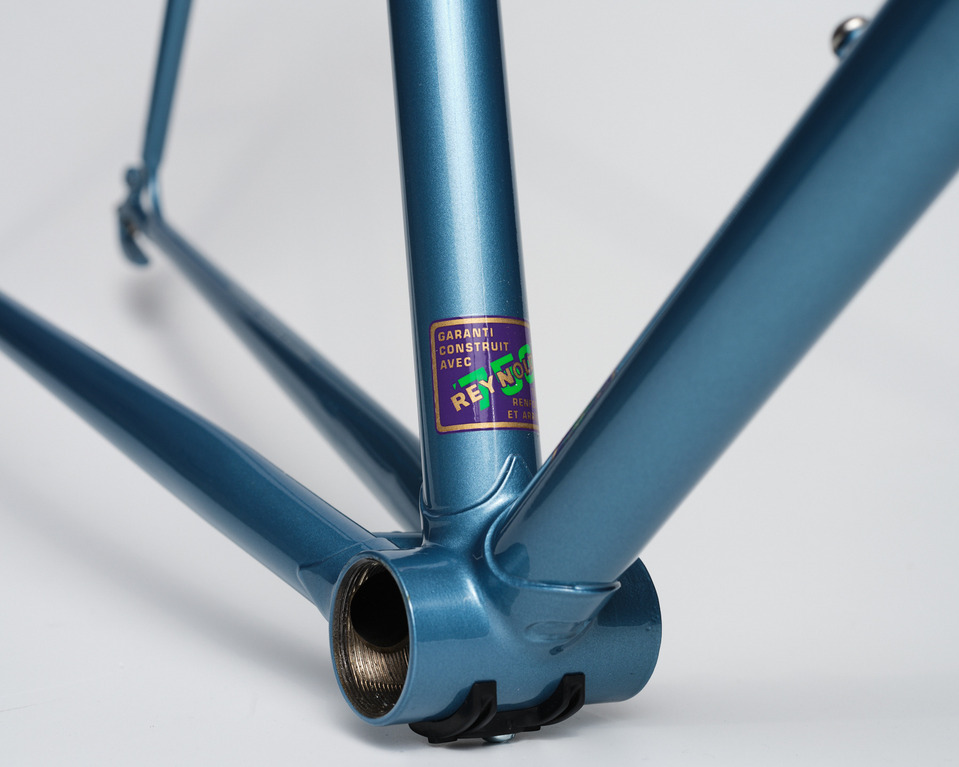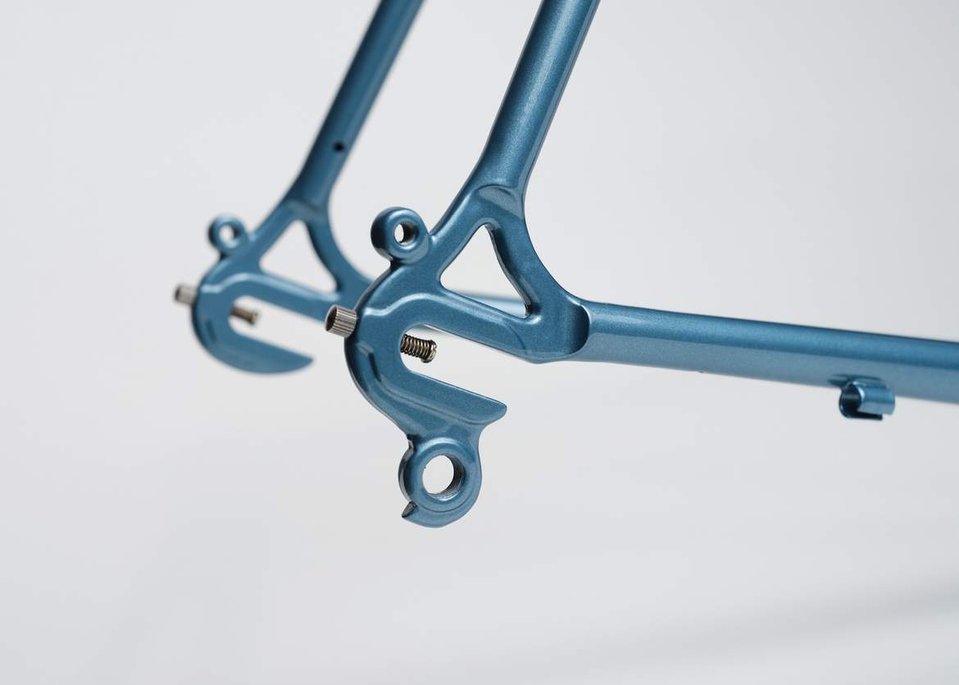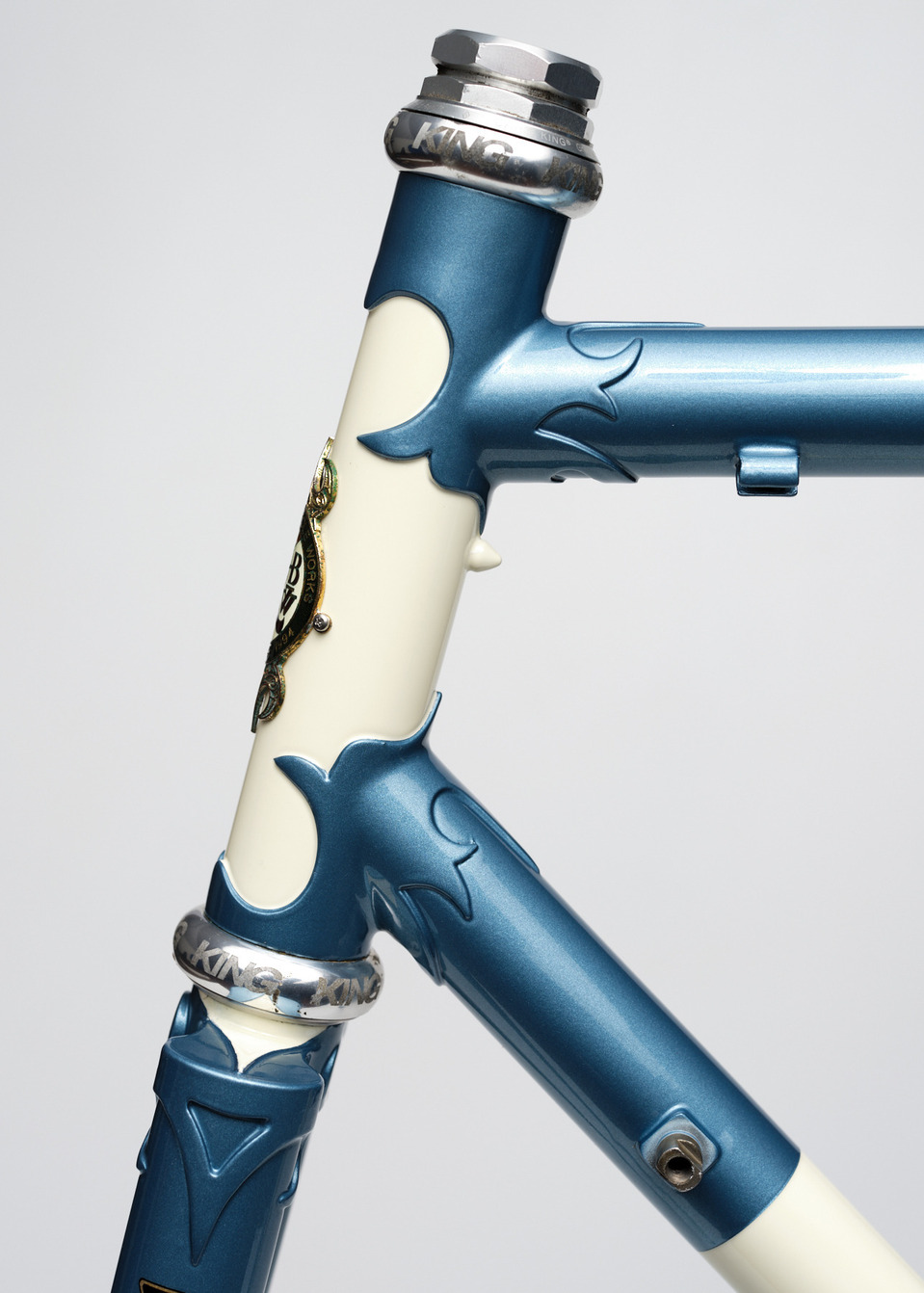 The frame, by the way, is a Rivendell Road from Rivendell's debut catalog in 1994/1995. This particular model is quite similar to the Bridgestone RB-1, a racing bike made in the early '90s sharing a lot of design elements with classic British racers of the '80s. Bridgestone shut down operations in the U.S. in '94 and the former head of Bridgestone U.S. started Rivendell later that year. It's sort of a racing frame with more practical elements (rack mounts, space for larger tires etc). After I built it up, it looks like this: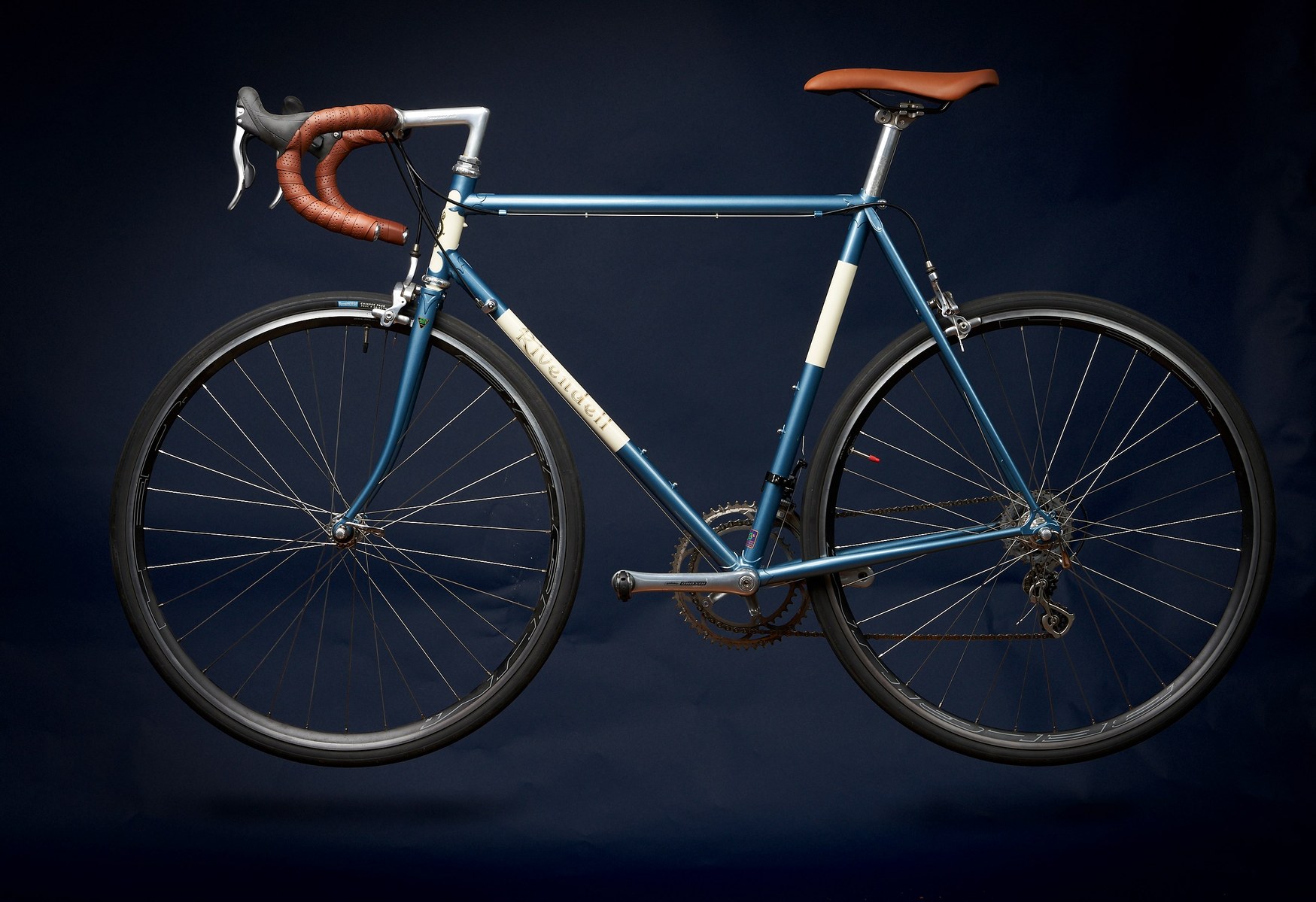 Classic racing bikes were often built with "lugs". Lugs are the sort of sleeves holding the tubes in place at the various joints. In some cases, lugs are simple and draw little attention. In others, the builder may desire a bit more flair and use lugs with wonderful curves, nooks and crannies like these: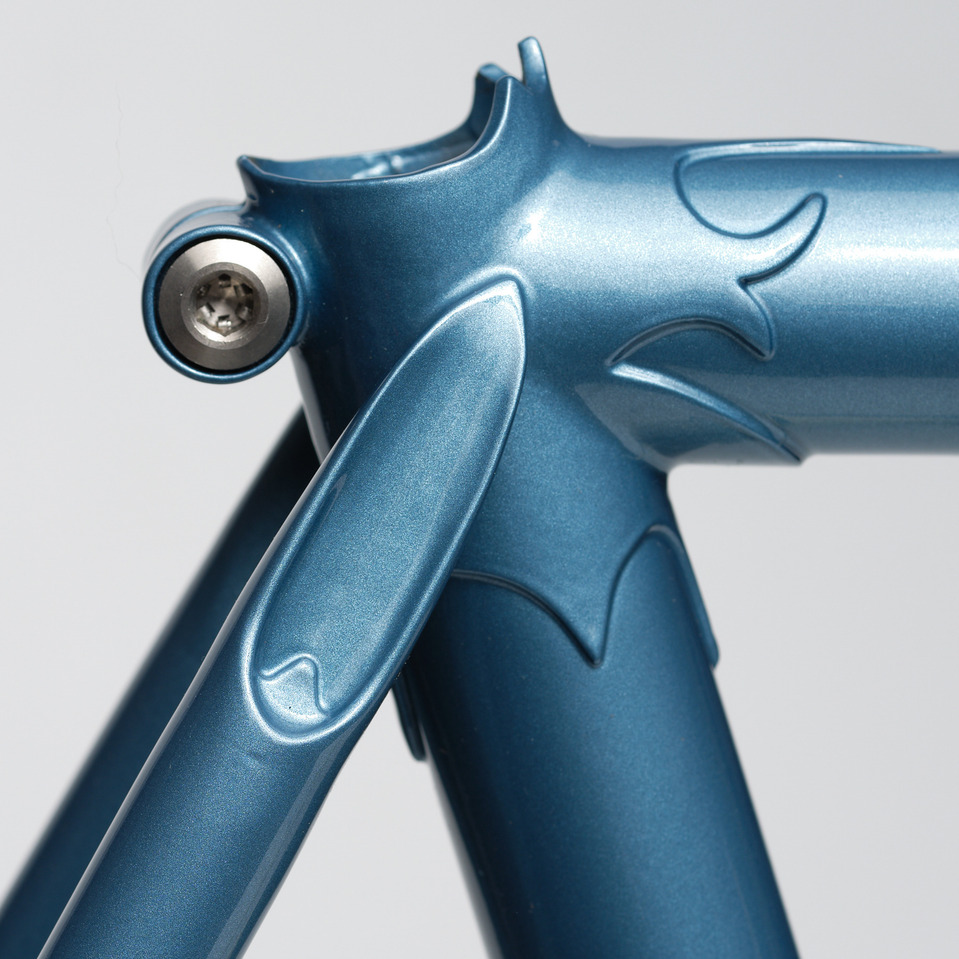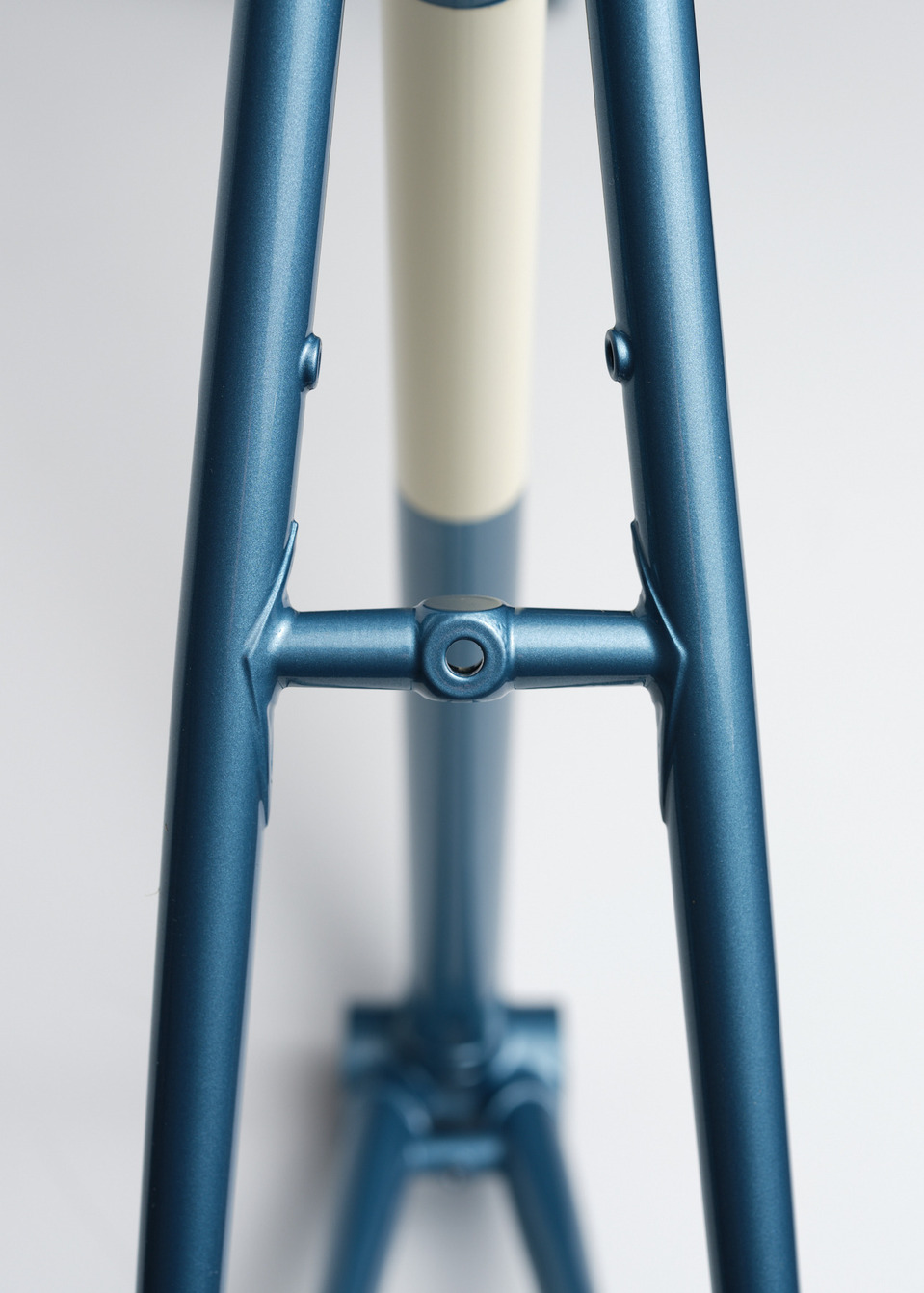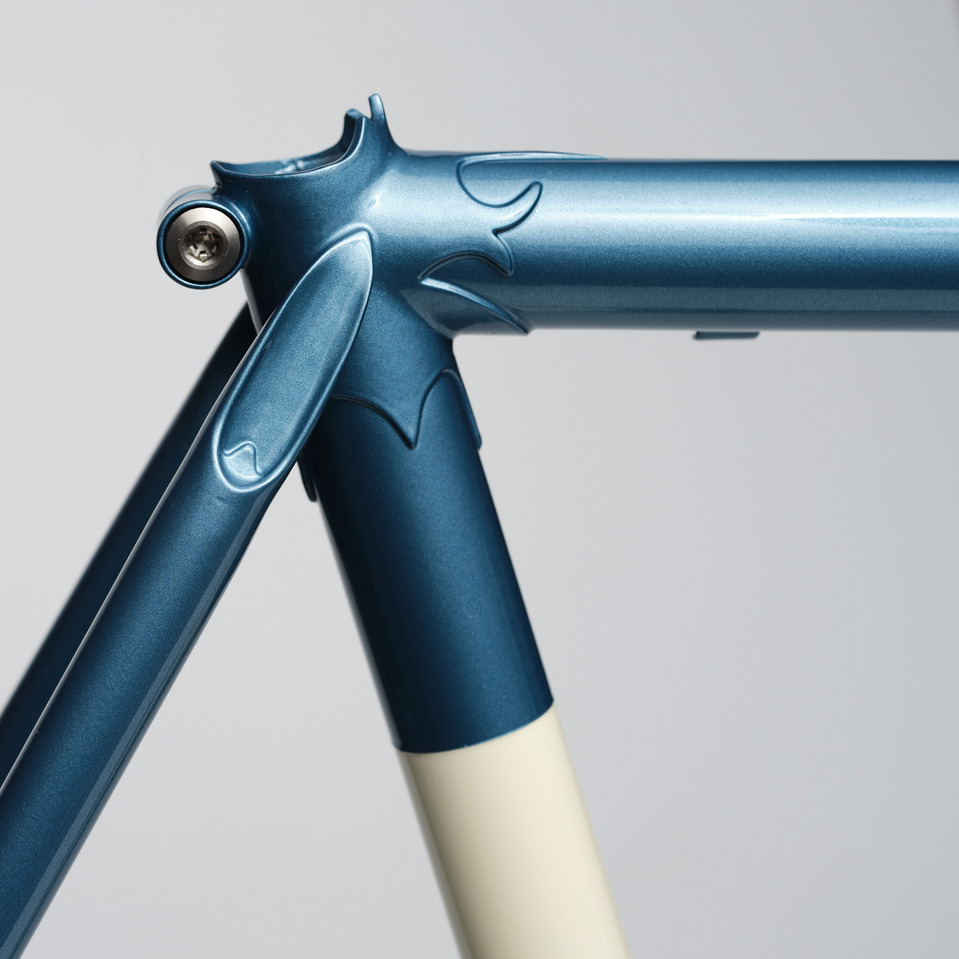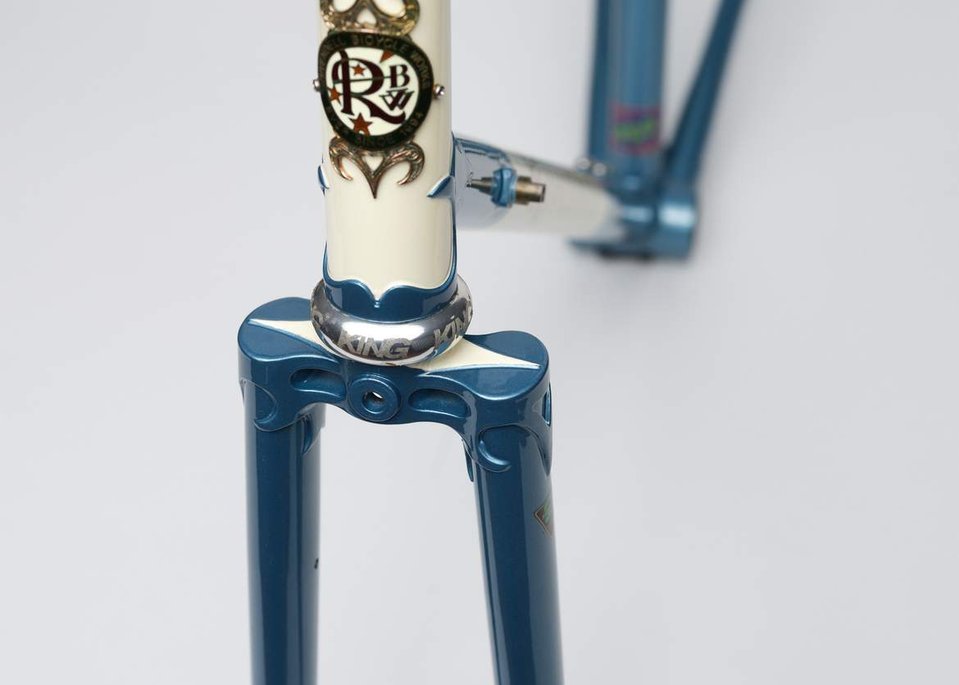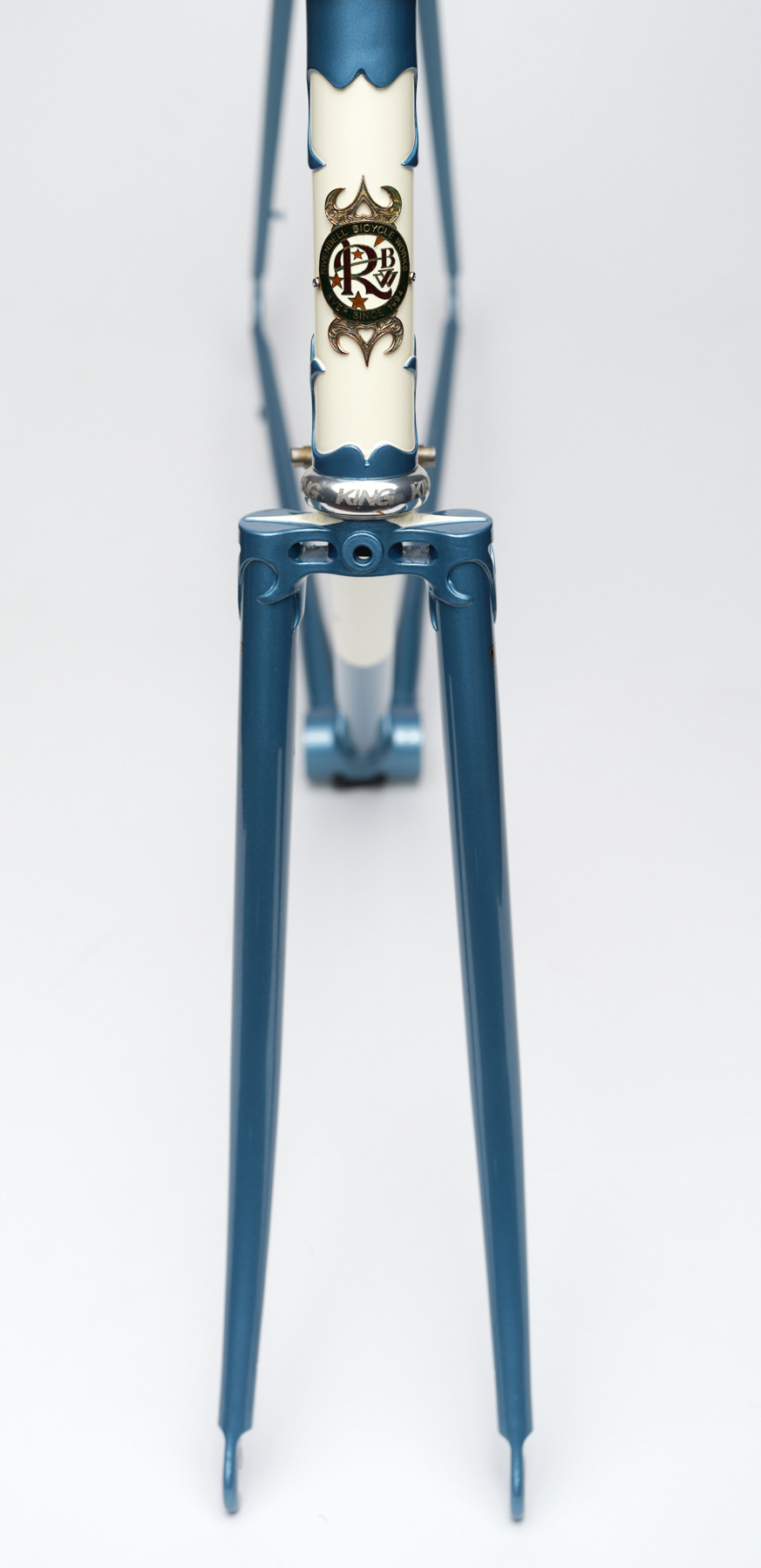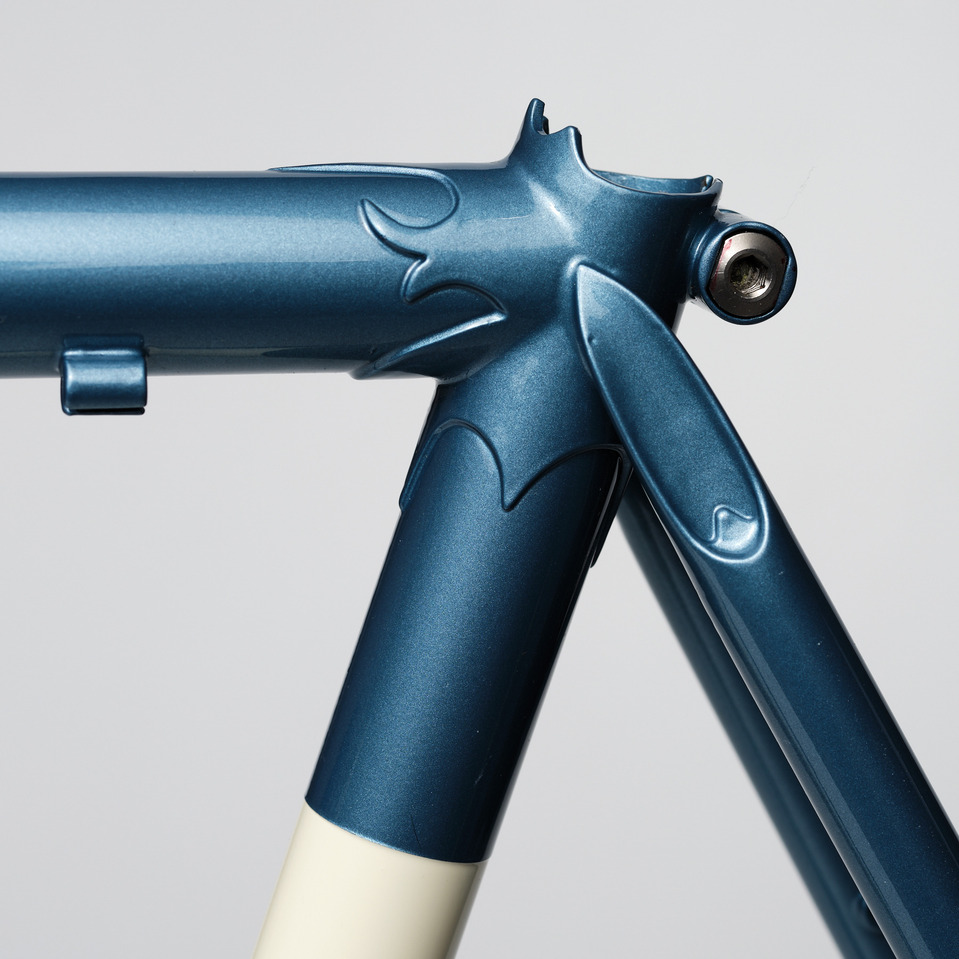 The Rivendell's lugs were actually designed by another famous bike builder, Richard Sachs. Richard had started building bikes in the '70s and opened his own shop building custom fit racing frames about that same time; he continues building bikes to this day.

When I sent the frame out, it was looking pretty beat up with a few rust spots. I crossed my fingers none of the flaws were serious enough to prevent the restoration. The "after" images show my fears were unfounded: I'm just amazed at what a job Waterford did to remake it into something so timeless.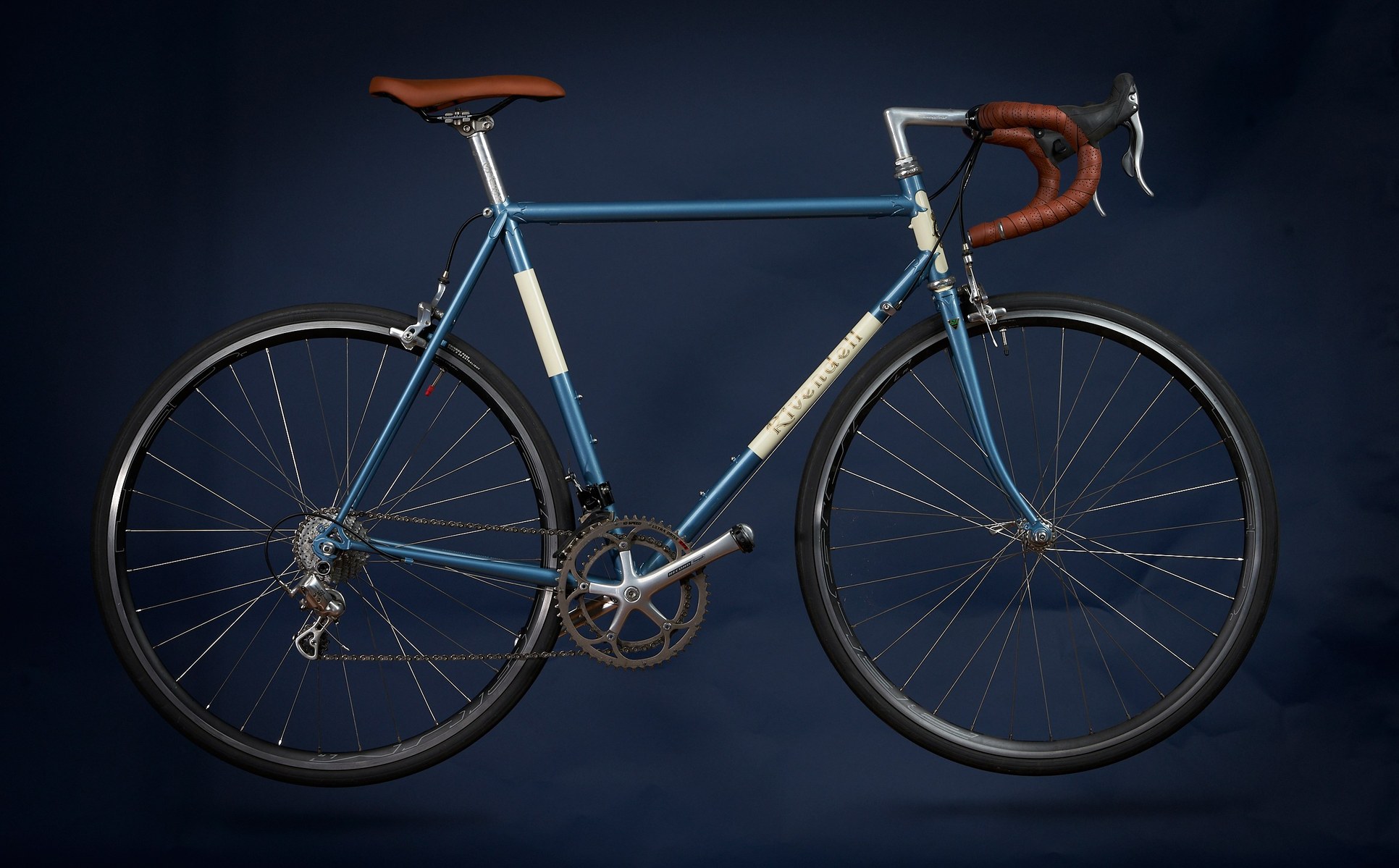 I'm not one to kid-glove these types of things. I'll be riding it outdoors this Spring once the snow melts for sure. Like an old Ferrari, a design this good needs to be seen!